Ghana: unions win improved living conditions for public service workers
The Agreement on a cost-of-living allowance (COLA) concluded on 14 July between the Government of Ghana and workers' unions and associations within the public sector in this country gives all public sector employees increased remuneration.
The Government and union leaders have agreed to retroactively implement COLA as of 1st July, and the allowance will represent 15 % of basic wage.
Speaking at the New Patriotic Party (NPP) conference on 16 July, President Akufo-Addo thanked organised labour for reaching the agreement and said that the NPP government "has and will continue to have their interests at heart".
Teachers' industrial action
Following the agreement, unions in the education sector affiliated to Education International, i.e. the Ghana National Association of Teachers, the National Association of Graduate Teachers, the Coalition of Concerned Teachers and the Teachers and Educational Workers Union, called off the strike that had been going on for almost two weeks. They had, on 4 July, begun an indefinite strike over COLA.
Unions had initially demanded a 20 per cent allowance due to the current economic situation in the country.
Continuous social dialogue is crucial
Dennis Sinyolo, Director of Education International's Africa regional office, welcomed the agreement reached between the unions and the Government of Ghana. "The Government should engage in continuous dialogue with the unions in order to ensure decent salaries and working conditions for teachers and education support personnel, as well as quality education for every Ghanaian student".
The country currently counts 18,530 primary schools, 8,850 lower secondary schools, 900 upper secondary schools, 20 vocational education and training institutions, six public universities and over 15 private universities for a population of 32 million Ghanaians. There are also 46 public Colleges of Education – main teacher training institutions – across all regions of Ghana.
Fight against privatisation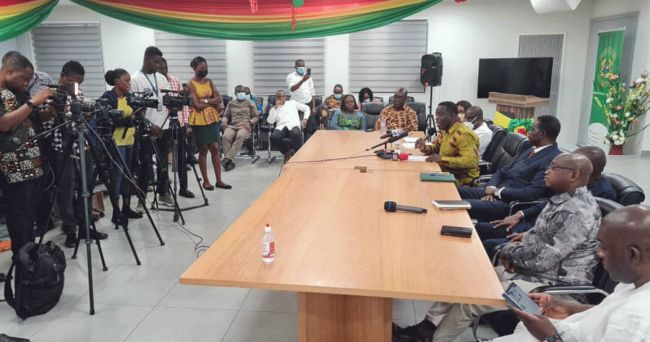 [Sun, 07 Aug 2022 10:02:00 +0200] | DIGG THIS
[Source URL]
Education International · No. 3 Torshie Close, · Mempeasem · Extensão de East Legon · Accra · Gana
Phone: +233.302.50.12.00 · Fax: +233.302.50.66.81 · Email: eirafoffice@ei-ie.org