Iraq: KTU succeeds in getting teachers added to COVID-19 vaccine list
During a special meeting with Health Minister Saman Hussein Muhammad, the KTU stressed its continued support for the strict implementation of health instructions and guidelines in the education sector.
KTU president Abdalwahed M. Haje presented several KTU recommendations, including:
Vaccinating teachers after health personnel as part of the COVID-19 vaccination schedule.
Performing Coronavirus tests free of charge for teachers.
Putting pressure on private hospitals to reduce treatment fees for teachers.
Providing schools with the necessary quantity of masks and sterilisation materials to protect teachers and students and reduce the risks of the pandemic.
The Health Minister pledged to:
Ensure the vaccination of teachers after employees of the Health Ministry, as soon as the required quantities of vaccines have been received.
Provide teachers with free COVID-19 testing.
Send health teams to the KTU headquarters to vaccinate union members against seasonal influenza.
Continued advocacy
The meeting with the Health Minister is part of continuing efforts by the KTU to protect students and teachers since the COVID-19 outbreak, the closure of schools, and the suspension of the educational process. It has also worked hard to ensure the continuity of the education process online despite many obstacles and serious issues around these new teaching and learning methods.
The KTU has held several meetings with the Education Minister and the Minister for Higher Education and Scientific Research. It has presented new projects and demonstrated the union's readiness to cooperate with the two ministries to reduce the impact of this pandemic on society in general, and on schools and universities in particular.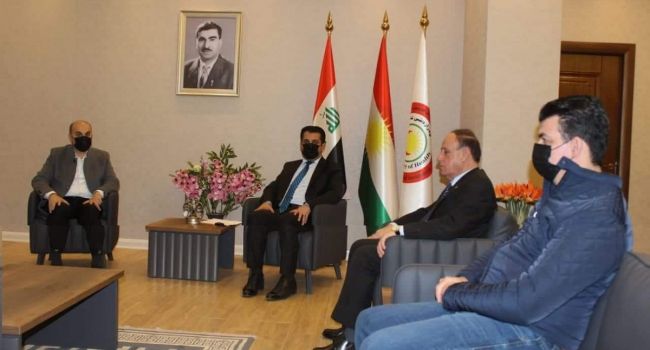 [Mon, 15 Mar 2021 12:26:00 +0100] | DIGG THIS
[Source URL]
Regional Office for Arab States · International Education · 5 boulevard du Roi Albert II · B-1210 · Brussels · Belgium
Phone: +32-2 224 06 11 · Fax: -32-2 224 06 06 · Email: eiaco@ei-ie.org