Resolution on: SOLIDARITY WITH HONG KONG
1. Noting that hundreds of thousands, even millions, of courageous protesters have taken to the streets of Hong Kong in what may be the biggest series of demonstrations since Hong Kong was handed back to China in 1997;
2. And, since the Umbrella Movement of 2014, the Communist Party in Beijing has made clear that it has no intention to introduce political reform toward democracy as promised in the Basic Law; and
3. Further, the Hong Kong Special Administrative Region government has a dwindling tolerance for dissent; despite this, protesters have braved police batons, rubber bullets, and tear gas in the non-violence demonstrations; and
4. WHEREAS, on the surface, the protests concern a proposed law affecting extradition; in reality, the law, if enacted, would mark a disastrous turn for the rule of law in Hong Kong, since anyone—dissident student, human rights activist, labor leader, journalist, business person—could not escape from the fear to be subject to sudden extradition to mainland China, where those who displease the ruling party have little chance for a fair trial. Such fear has not been in existence in the past under the "one country, two systems" framework as Hong Kong has a separated legal system from that in the mainland; and
5. WHEREAS, 81 percent of the Hong Kong Professional Teachers' Union members opposed the "Fugitive Offenders and Mutual Legal Assistance in Criminal Matters Legislation (Amendment) Bill 2019"; and
6. WHEREAS, the Hong Kong government fails to ensure safety and security of Hong Kong citizens; Hong Kong is likely going into Anarchy. The principal officials failed to address the concern of the protesters; as a result, the protest continues. The situation is getting worse and dangerous; increasing intimidation, threats and violence unleashed by the police force; and
7. WHEREAS, the former British colony returned to China in 1997 under a "one country, two systems" formula that allows freedoms not enjoyed in mainland China, including the freedom to protest and an independent judiciary. But consider the situation is getting worse:
• Beijing surrogates still dominate Hong Kong's political choices, even expelling elected legislators who challenge them;
• protest leaders still land unjustifiably long jail terms;
• the formerly independent media are being pressured into self-censorship;
• there is growing interference with academic freedom on campus; and
• collective bargaining rights are hardly recognised, and protections against anti-union discrimination are weak and ineffective.
The 8th EI World Congress resolves to:
8. Reaffirm solidarity with the Hong Kong Professional Teachers' Union; with democracy defenders in Hong Kong and in support of the values of equality, dignity, democracy, justice and liberties; and
9. Urge the government of Hong Kong to:

• withdraw the extradition bill;
• retract the characterisation of the June 12 clash as a riot;
• cancel all charges against protesters in the siege;
• set up an independent inquiry to investigate police use of force; and
• introduce political reform with universal suffrage.
10. Resolved, that the recent disturbances in the streets of Hong Kong must not be used as pretext for what could be a catastrophic crackdown by the People's Liberation Army; and
11. Resolved, that the Education International should assert its influence in international fora — such as the United Nations, the International Labor Organization, the Organisation for Economic Cooperation and Development, and UNESCO — to make the protection of democracy and human rights in Hong Kong a condition for any engagements with Beijing.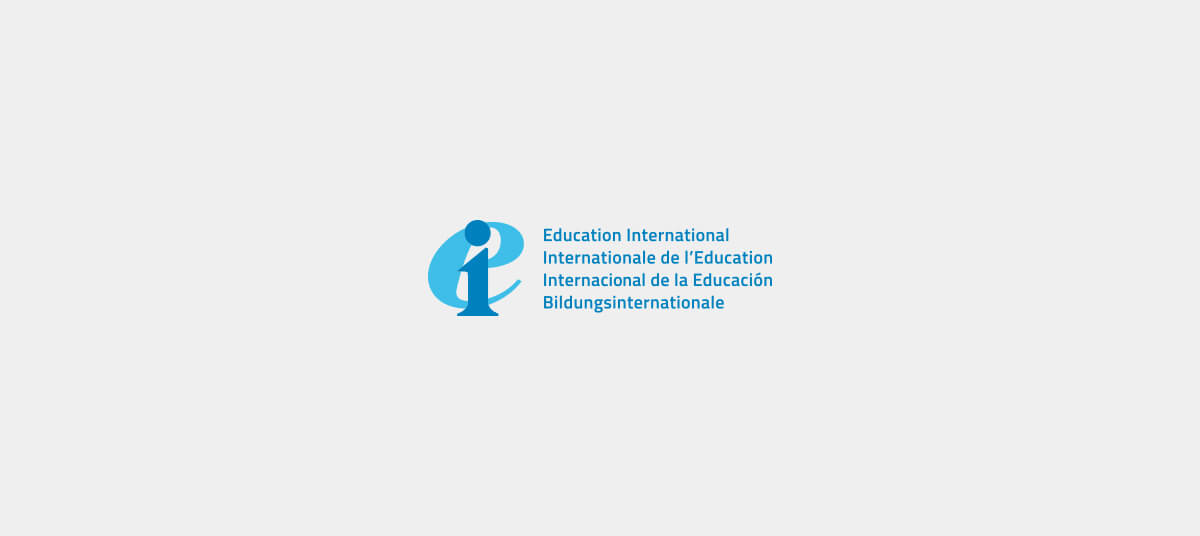 [Wed, 25 Sep 2019 16:02:00 +0200] | DIGG THIS
[Source URL]
Education International · No. 53-B, Jalan Telawi 3 · Bangsar Baru 59100 · Kuala Lumpur · MALAYSIA Phone: +6 03 2284 2140, +6 03 2284 2142 Fax: +6 03 2284 7395 Email: eiap@ei-ie.org