Accra: Young educators meet to assesses SDG4 and CESA progress
The EI Africa Young Educators' Network Conference organised under the theme "Young Educators United for Quality Education," provided young members from EI member organisations across the Region, a remarkable opportunity to discuss and assess progress towards the achievement of the United Nation's Sustainable Development Goals 4 on Quality and the African Union's Continental Education Strategy for Africa (CESA).
The conference empowered young teachers and education support personnel to assess, monitor and advocate for the achievement of quality public education for all in Africa. The conference was organised by Education International (EI) Africa.
Meeting at the Mensvic Grand Hotel in Accra, Ghana, on October 25 and 26, 2022, thirty-five (35) young education unionists from the Africa region actively participated in in-depth sessions on major issues, including SDG4 and CESA (2016 -2025) objectives, the threats of privatisation and commercialisation of education and the urgent need to advocate for adequate financing of quality public education, the need to include climate change in education, and gender equality.
Welcoming participants during the opening, Dr. Dennis Sinyolo, Regional Director for EI Africa, stated that EI believes that education is a fundamental human right and a public good. He pointed out that inclusive and equitable quality education for all means all children, youth and adults should have access to education regardless of their personal characteristics, circumstances, economic status, geographical location, origin, or other factors.
The African Child's Right to Education
Dr Sinyolo mentioned that the right to quality education for all remains a pipe dream for millions of children, youth, and adults on the African continent. He also added that inadequate education financing and the health crisis have created an environment for for-profit private providers of education to thrive, promising education technology (EdTech) solutions in response to the COVID-19 crisis. He then spotlighted that when the dynamism of young educators and the experience of older members are combined, a miracle happens.
''Yes, we are united for quality public education for all; we are united in calling for a quality teacher for every child; we are united in demanding decent salaries and working conditions for all teachers and education support personnel; we are united for stronger and independent teachers' unions'', EI Africa Director hammered in his speech.
Governments Should Take Concrete Action to Ensuring Quality Education
The young educators were briefed on the history and evolution of global and regional commitments for education, starting with Education for All (EFA) goals. Dr Sinyolo called on governments and the global education community to focus on post-pandemic recovery and the acceleration of progress towards the achievement of SDG 4 by 2030. He underlined that governments should:
meet the internationally agreed education financing benchmarks by allocating at least 15 – 20 % of the national budget and/or at least 4 – 6% of GDP to education ;

invest in the training, recruitment and professional development of teachers, and ensure decent salaries and working conditions for all educators ;

ensure the provision of adequate, safe and child-friendly school infrastructure, teaching and learning resources; and,

involve teachers and their unions, as well as other education stakeholders in the development, implementation, monitoring and evaluation of education policy.
Progress towards the achievement of SDG4
In a panel discussion entitled ''Is your country on track to achieving SDG4?'', Participants from five different countries, namely, Uganda, South Africa, The Gambia, Mozambique; and Chad gave presentations on the situation in their various countries, while assessing progress towards the achievement of SDG4 and the commitments made by their governments.
Role of educators and their unions in advancing SDG 4
During the conference, the role of educators in promoting SDG4 was stressed, and Advocacy strategies and tactics were identified. These include:
Mobilise your members, structures and allies to support unions' advocacy campaign efforts;

Monitor, evaluate and improve advocacy efforts/ campaigns;

Celebrate success (small and big wins).
The Education International Africa Young Educators Network (AYEN) Conference adopted a statement at the end of the meeting calling on African governments to invest in education and teachers.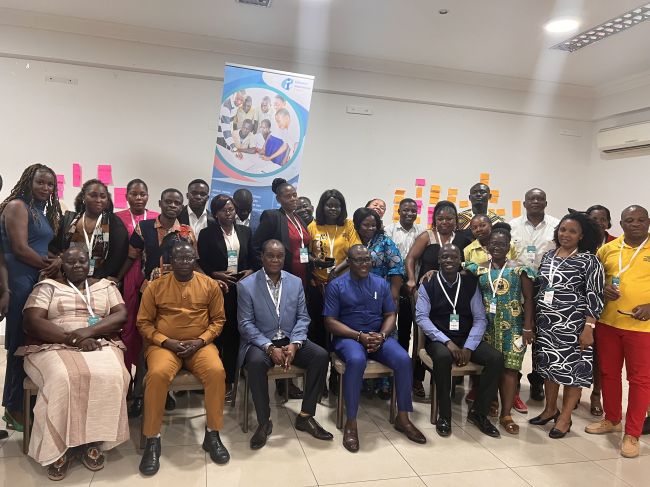 [Fri, 28 Oct 2022 17:06:00 +0200] | DIGG THIS
[Source URL]
Education International · No. 3 Torshie Close, · Mempeasem · East Legon Extension · Accra · Ghana
Phone: +233.302.50.12.00 · Fax: +233.302.50.66.81 · Email: eirafoffice@ei-ie.org